Kitchen and Bath Showroom for
LUXURY BUILDING MATERIALS & DESIGN ACCENTS
Come visit Orlando's premier kitchen and bath showroom filled with luxury building materials and design accents.  Browse our 5,700 square foot showroom near downtown Orlando, where you'll find exceptional home building and remodeling products from across North America and Europe.

We are your source for high quality, hard to find items.  Our kitchen and bath showroom has carefully designed vignettes to help you and your clients see how the bath fixtures and hardware will work together.
We represent the industry's leading brands of hardware, including Fersa, Rocky Mountain Hardware, Ashley Norton, Sun Valley Bronze, Valli & Valli, Omnia, Turnstyle and Baldwin.
You can spend time perusing displays from Alno, Schaub & Company, Top Knobs, Manzoni, Versailles, Atlas Homewares, Richelieu and Edgar Berebi.
We invite you to our showroom, to feel the difference quality makes.  Whether you're an architect, designer, contractor or owner, we'll temp you with thousands of products to make your next project exceptional!
Calling all Foodies!
Are you ready for the next generation of Kitchen Design?
Architectural Elegance, Incorporated is proud to be the Authorized Dealer for a new, revolutionary product: The Galley Ideal Workstation™ for the Orlando area. Your kitchen design NEEDS to start here!!! Explore all that is THE Galley Kitchen today! Your cooking experience will never be the same!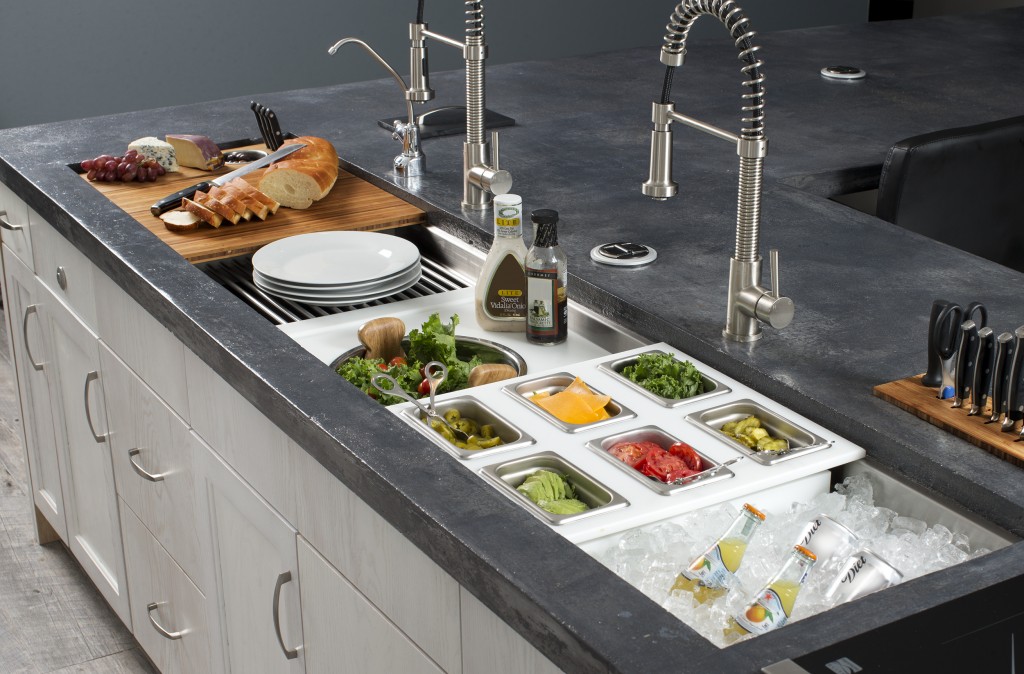 Print Friendly