Kitchen and Bath Showroom for
LUXURY BUILDING MATERIALS & DESIGN ACCENTS
Come visit Orlando's premier kitchen and bath showroom filled with luxury building materials and design accents.  Browse our 5,700 square foot showroom near downtown Orlando, where you'll find exceptional home building and remodeling products from across North America and Europe.

We are your source for high quality, hard to find items.  Our kitchen and bath showroom has carefully designed vignettes to help you and your clients see how the bath fixtures and hardware will work together.
We represent the industry's leading brands of hardware, including Fersa, Rocky Mountain Hardware, Ashley Norton, Sun Valley Bronze, Valli & Valli, Omnia, Turnstyle and Baldwin.
You can spend time perusing displays from Alno, Schaub & Company, Top Knobs, Manzoni, Versailles, Atlas Homewares, Richelieu and Edgar Berebi.
We invite you to our showroom, to feel the difference quality makes.  Whether you're an architect, designer, contractor or owner, we'll temp you with thousands of products to make your next project exceptional!
NEW Product Highlights
LET US INTRODUCE YOU TO OUR EXCLUSIVE
LINE OF BATH HARDWARE…

We are extremely proud to introduce the international brand of Crosswater Bathrooms from England to Central Florida, exclusively available in our showroom. This innovative brand of plumbing hardware spans products from technologically advanced faucets to simply beautiful showers and tubs, the inspirational products are all beautifully finished to suit all bathrooms, whether for a small guest bathroom or a master bathroom. With their rich history of success in England, they bring traditional, classic, art deco and contemporary designs to our shores. We are filling our showroom with many of their designs and invite you to experience the beauty of a well designed bathroom with Crosswater Bathrooms! Visit us today to choose your favorite designs!
To get a sneak peek at a few of their product lines, view the video below to see the timeless beauty of the Waldorf collection as well as the second video regarding their "Dial Touch" technology for shower systems. To learn about all their product lines, please visit their website then contact us for a consultation where we can introduce you to your new bathroom!
Calling all Foodies!
Are you ready for the next generation of Kitchen Design?
Architectural Elegance, Incorporated is proud to be the Authorized Dealer for a new, revolutionary product: The Galley Ideal Workstation™ for the Orlando area. Your kitchen design NEEDS to start here!!! Explore all that is THE Galley Kitchen today! Your cooking experience will never be the same!
Also recently seen on the TODAY SHOW with Kathie Lee and Hoda for the Kitchen Trends for 2017 in late November 2016! See the video on our Galley Page or below!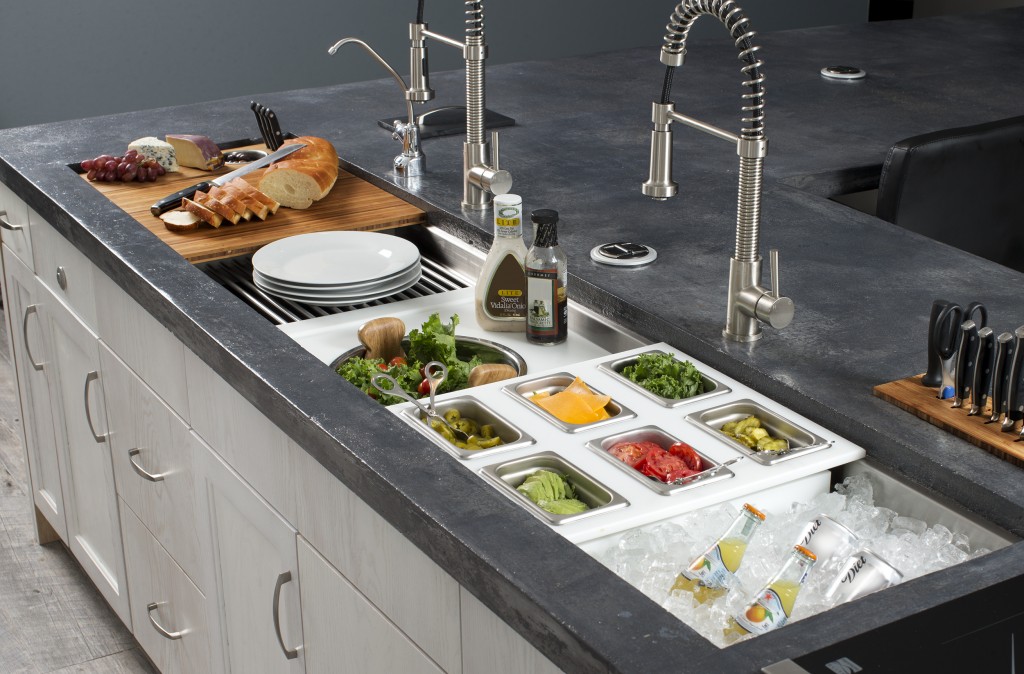 Print Friendly