Exclusively Available at Architectural Elegance Incorporated
Ammara Designs – An Exclusive line of Bath Hardware that showcases multiple design styles suitable for any home. Complete suites available that include widespread and single lever lavatory faucets, roman tub faucets and hand showers, tub fillers, shower and tub trim, and various towel bars and accessories.
With four distinct style suites available in four finishes, this line of hardware is suitable for almost any style of home. From contemporary to traditional to transitional, you will find a design that suits your home.
The next step is to visit our showroom with your bathroom designs or inspirations and we can put together a beautiful bathroom for you with Ammara Designs!
Series 11
Thoughtful Design Resulting in a Warm, Traditional Feel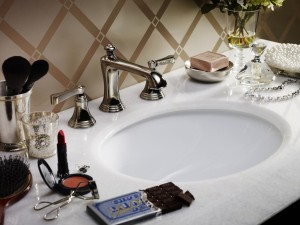 Thoughtful design. Warm feel. Discover traditional style and modern functionality with the Series 11 full suite of bathroom fixtures. Create a unique experience in your bath with complementary faucets, shower trim and bath filler options. Turn your design dreams into reality.
View all the available items in this suite here.
Series 14
Elegant Curves Easily Transition from Modern to Classic Settings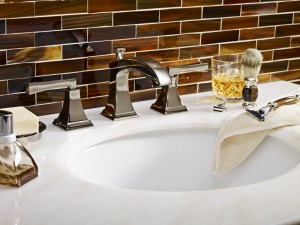 A beautiful combination of contemporary lines and organic forms, Series 14 fixtures are a bold statement in transitional design. Carry thoughtful details and amazing functionality from the lavatory, to the bath tub, to the shower with these complementary items. Brass construction and high quality components make it a perfect choice for both style and function.
View all the available items in this suite here.
Series 15
Blade Lever Handles offer distinct design to the most elite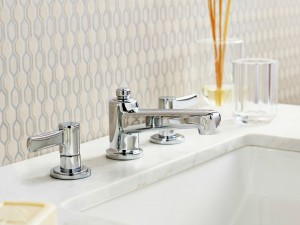 The NEW Series 15 makes you feel like you are walking the Champs de Elysee among fashionable Parisians in the 1930s. Influenced by the art moderne movement that streamlined the sleek look of Art Deco, the Series 15 products offers clean lines and a fluid design that makes a distinctive statement. An eye catching design fit for any bath within your space, this series offers fine detailing that entices you to take a closer look and confirms that this design decision was simply perfection.
View all the available items in this suite here.
Series 17
Simple, Clean Lines define this Modern Collection
Simple. Clean. Modern. If modern elegance is your aesthetic, you will fall in love with this collection of contemporary fixtures inspired by a mid-century modern classic – Eero Saarinen's Tulip table. Saarinen's style has been described as having arching, structural curves – a design element found in the Series 17 collection. Create a look all your own in a master or secondary bath with this clean look.
View all the available items in this suite here.

Print Friendly